RETURN
You have the right to cancel your order within 14 days after receipt without giving any reason. After cancellation again you have 14 days to send your product back. You will then be credited with the total amount, including shipping. Only the costs for returning from your address to our shop is for your own account. The risk of return shipping is entirely yours.
If you use your right of withdrawal, the product with all accessories and in original condition and packaging will be returned to us. To exercise this right, please contact us via info@eaudeparfum.nu. We will then refund the amount owed within 14 days after registration of your return if the product has been received in good order and in salable condtion.
To use your right of withdrawal, you can use the form for withdrawal. This form can be downloaded here as a PDF file (in Dutch language).
Under Article 8.h excluded from our Terms and Conditions of the right of withdrawal are hygiene products which the consumer has broken the seal. To be sure that you therefore make the right choice, please also order a sample * of the desired product. You can do this simply when ordering your product.
EAU DE PARFUM
Moriaanseweg 66
3223 AK Hellevoetsluis;
+31 (0) 644 545 320
Netherlands
accessible from TUE till SAT between 10.00 till 17.00
Email: info@eaudeparfum.nu
Contact: Nathalie Maas
* = You can order only samples of perfumes
WebwinkelKeur Klantenbeoordelingen
WEBWINKELKEURWIDGET
Offers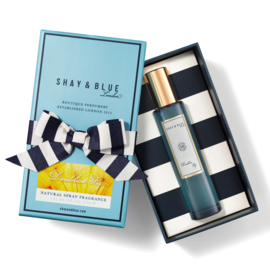 DANDELION FIG 30ML EDP
€ 45,00
€ 36,00